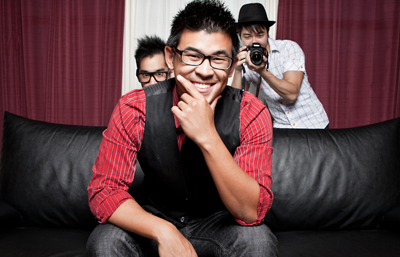 Andrew Tran
Andrew K. Tran is a marketing and business administration graduate with a passion for great design, photography, typography, and advertising. He first teamed up with Load It Productions to film and document the journey of a college student organization, which eventually bloomed, into a full-time working relationship with Load It. Andrew's interest in advertising, social media, branding, and web design lends itself well to Load It and provides more depth to an already unique and highly skilled team. Andrew hopes to use Load It as a springboard to foster and develop more creativity as well as to collaborate and execute with some of the best talent in Texas and California.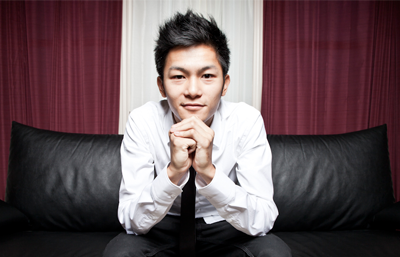 Anh Nguyen
Anh Nguyen grew up in a family filled with artistic people. From the day his father arrived in the United States, he has been in the priceless memory industry (i.e. he was a wedding cinematographer). His mother is a florist and his brother is a talented drawing artist. For him not to pick up an art would be unforgivable. Since 14, he follows his father to various wedding projects. The first time he went, his father tossed him a camera and barked a simple order: 'Go shoot! Let's see what you can do!' He has been recording priceless memories ever since. He continued to work with his father to save enough money to buy a camera for himself. Now, instead of just focusing on weddings, he gets to take pictures of whatever strikes his fancy. The world is a fascinating playground for him and with his camera in hand, he is more than eager to shoot, save, and share these precious memories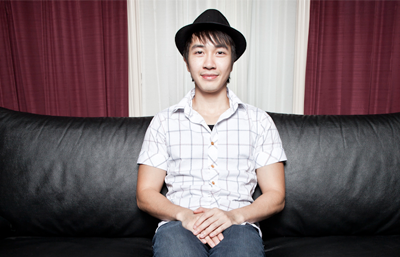 Johnny Tran
Johnny Tran has a Bachelor's Degree in Business Administration with a concentration in International Business. In 2010, He has a deep passion and dedication to getting business done. With his knowledge and experience, he is able to effectively plan and coordinate multiple large projects/productions. For most of Load It Production's projects that he contributes to, Johnny likes to take the role of production manager and assistant director. He views production planning or event coordinating as an art form very similar to the creative aspect of film making. A production is a collective amount of information and tasks you must piece together. You start with a vision of the final product. Then you gather all the resources necessary to successfully complete a production. On the day of production, you are able to view your final product and appreciate the hard work that was required to get it done.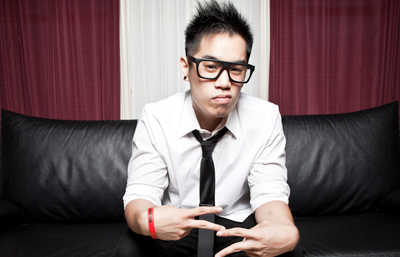 Phillip Le
Phillip Le is a part time dancer and a full time aspiring film maker. He initially started back in 2010 doing video blogs with a couple of friends. As he was editing, he started to become attached and soon found himself to be editing for hours on end. His first couple videos were actually recorded on his phone until he bought an HD flipcam. One day, while working on a film project with his close friend, Toan Tran, Phillip became intrigued in Toan's work. Phillip eventually went out and bought his first DSLR and commenced his filming career. He teamed up with his long time friend, Johnny Tran, and they both created Load It Productions. Not too long after Load It Productions formed, Toan Tran and Anh Nguyen from JUSTUS3PICTURES also joined the team. Since then, Phillip has been learning from his team and various people about filming and editing, hoping to establish himself one day in the film making industry.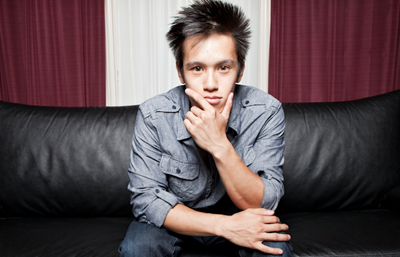 Toan Tran
Toan Tran is a young aspiring film maker in exploration. He started doing various projects that have casted himself in short films with his friends. Working on these projects, he soon realized how intrigued he was in the aspects of film production and started to work on his own as an independent director and editor. Having no formal film education, Toan works independently by exploring many aspects in film making through trial and error. He later created JUSTUS3PICTURES in the beginning of January 2010 and teamed up with photographer, Anh Nguyen to make moving pictures come to life. He now works with Load It Productions to make moving pictures. With trial and error, he is learning with every step and seeks to become better.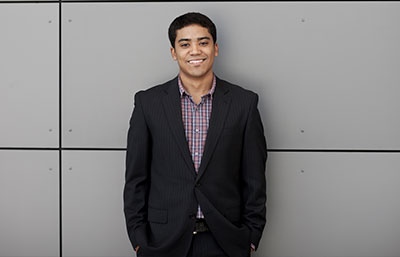 Cameron Thompkins
Cameron Thompkins is a composer, multi-instrumentalist, dancer, musician, and producer. His musical works and arrangements have been featured on many short films and commercials, and have been performed on live television through the Duke University Marching & Pep Bands. He has played with musicians such as Branford Marsalis, Monty Alexander, Vincent Gardner, Derrick Gardner, John Brown, and Keith Anderson, and has performed in places such as the David Rubenstein Atrium of Lincoln Center, the Meyerson Symphony Center in Dallas, and Birdland in New York City. He currently attends Duke University, where he plays in and arranges for the Duke Marching & Pep Bands, the Duke Jazz Ensemble, and the Duke Jazz Ambassadors. He frequently collaborates with Freewater Productions, and GoodToolsGoodCrops, and is a full time member of LoadItProductions, where he is an in-house composer and sound designer
Unique Skill Sets
With such a diverse background, the Load It Productions crew combine to become a power combo to meet your needs and produce top notch work.